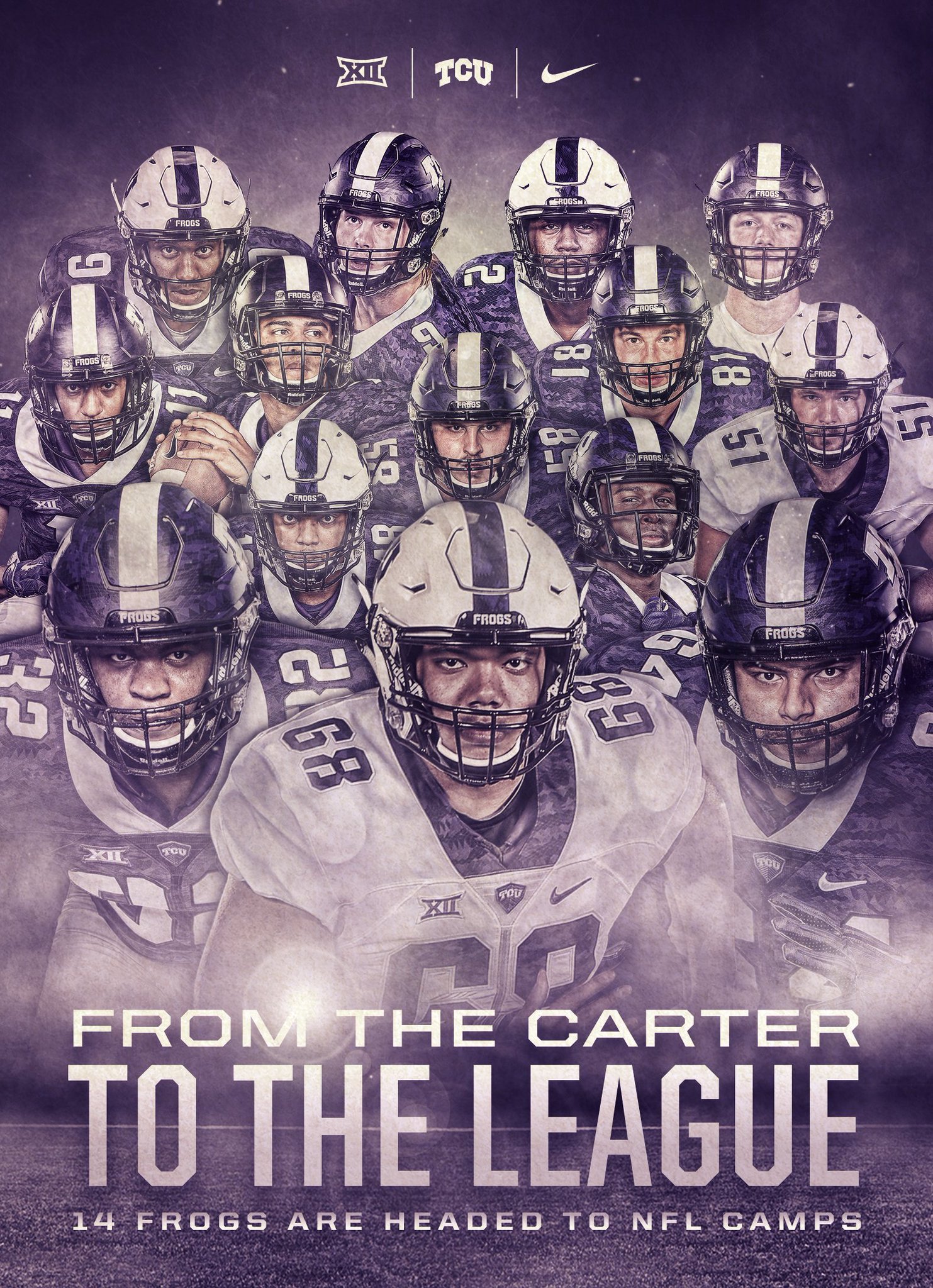 TCU had three draft picks and 11 free agent contracts. That makes for a total of 14 players headed in to the NFL from TCU's 2017 team.
ESPN.com has previously ranked TCU No. 1 in the nation for developing NFL talent.
2018 TCU Draft Picks and Free-Agent Signings
Click the live links to see them in action!
Joseph Noteboom, OT (3rd round, Los Angeles Rams)
Matt Pryor, OG/OT (6th round, Philadelphia Eagles)
Travin Howard, LB (7th round, Los Angeles Rams)
Mat Boesen, DE (Buffalo Bills)
John Diarse, WR (Denver Broncos)
Kyle Hicks, RB (Kansas City Chiefs)
Kenny Hill, QB (Oakland Raiders)
Cole Hunt, TE (San Diego Chargers)
Lucas Gravelle, SN (Miami Dolphins)
Patrick Morris, C (Pittsburgh Steelers)
Austin Schlottmann, OL (Denver Broncos)
Ranthony Texada, CB (Washington Redskins)
Taj Williams, WR (Seattle Seahawks)
—